BOOK YOUR FREE CONSULTATION TODAY
WHAT IS MARMA HEALING THERAPY?
Marma therapy is an ancient deep tissue therapy focusing on the pressure points of the body. It rejuvenating, detoxifying and balancing the blood flow and Pranic energy to promote healing. You will experience a complete reset of mind, body and soul. It also utilizes 107 points into the body and consciousness.
Marma therapy is a very light stimulation of points on the body is done. It removes blockages from the Marma points giving physical and psychological relaxation and strength. This is a powerful process and a therapy that works with these subtle and sensitive energy points to open the energy channels in the body.
WHY MARMA HEALING THERAPY IS GOOD FOR YOU?
Marma therapy are profound and work in many levels-physical, emotional, mental and spiritual and can create dramatic shifts in the body.
It helps healthier and radiant appearance , balances body temperature, it also releases neuro-chemicals such as serotonin, melatonin that helps improved cognitive function and deeper sleep.
BOOK YOUR FREE LIFE COACHING CONSULTATION
We Would love to hear from you.
Marma is originated from the word 'Mrin Maranae' which means the points are inflicted when there is likelihood of death or serious damage to health.
Marma point is a juncture on the body where two or more tissues meet, such as muscles, bones or joints, veins and ligament.
Marma therapy helps to maintain health by cleansing blocked energy, this is an important.
WHAT TO EXPECT IN A MARMA HEALING THERAPY
Marma healing therapy can actually alter consciousness and change one's awareness. Through working on a Marma points we can control: prana (energy) levels, our sensory and motor organs, and eventually the entire mind-body complex. This gives us easier access to higher realms of consciousness. From that place, a person can move forward with Self-care, creativity and renewed energy.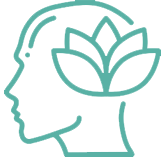 Stress and Fatigue Release.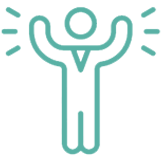 Emotional and Physical Pain Release.
Treats Back, Shoulder and Neck Pains.
Other recommended healing