Energy Healing
It's All About Restoring Your "Spiritual Hygiene"
Register Now
BOOK YOUR ENERGY HEALING SESSION NOW Contact +971563833222
What Is  Energy Healing?
Energy Healing technique has the ability to heal any pain/issue or disruptive flow of energy in your chakras and meridians in the body through divine energy. The Healer uses gentle touch and guidance on breathing regulation, with compassion and positive intention,  in an effort to encourage the body's natural ability to heal.
The human body is a complete energy system in tune with the Universe. An imbalance in the body could obstruct the flow of energy, which results in an imbalanced state of being. For that reason,  energetic healing ensures that the energy flow within the body moves smoothly.
Energy Healing is a powerful, effective & instantaneous healing technique where a practitioner channelizes the ultimate divine energy through the Nadis (energetic veins in the body) to create instant healing and help remove energy deficiencies and blockages, which then activates the body's own natural ability to heal itself.
Intense practices of meditation by a  practitioner enables transmutation of very high energy and vibration, thereby, making the Energy Healing power happen.
Did You Know
DID YOU KNOW

There are many types of energy healings today including Reiki healing, Pranic healing, Quantum healing, Reconnective healing, Crystal healing, and qigong healing.

DID YOU KNOW

Scientific principles are used to guide energy healing methods: the bond between atoms and molecules is constantly vibrating. And since we are all composed of molecules, humans are vibrating too. So, when someone says you have good 'vibes' they're talking about your frequency.

DID YOU KNOW

For thousands of years, cultures understood the power of internal energy, using different methods to activate the body's natural healing abilities (the Japanese and the art of Reiki, the ancient Hindu texts describing a network of energy transmitting centers in the body called the seven chakras)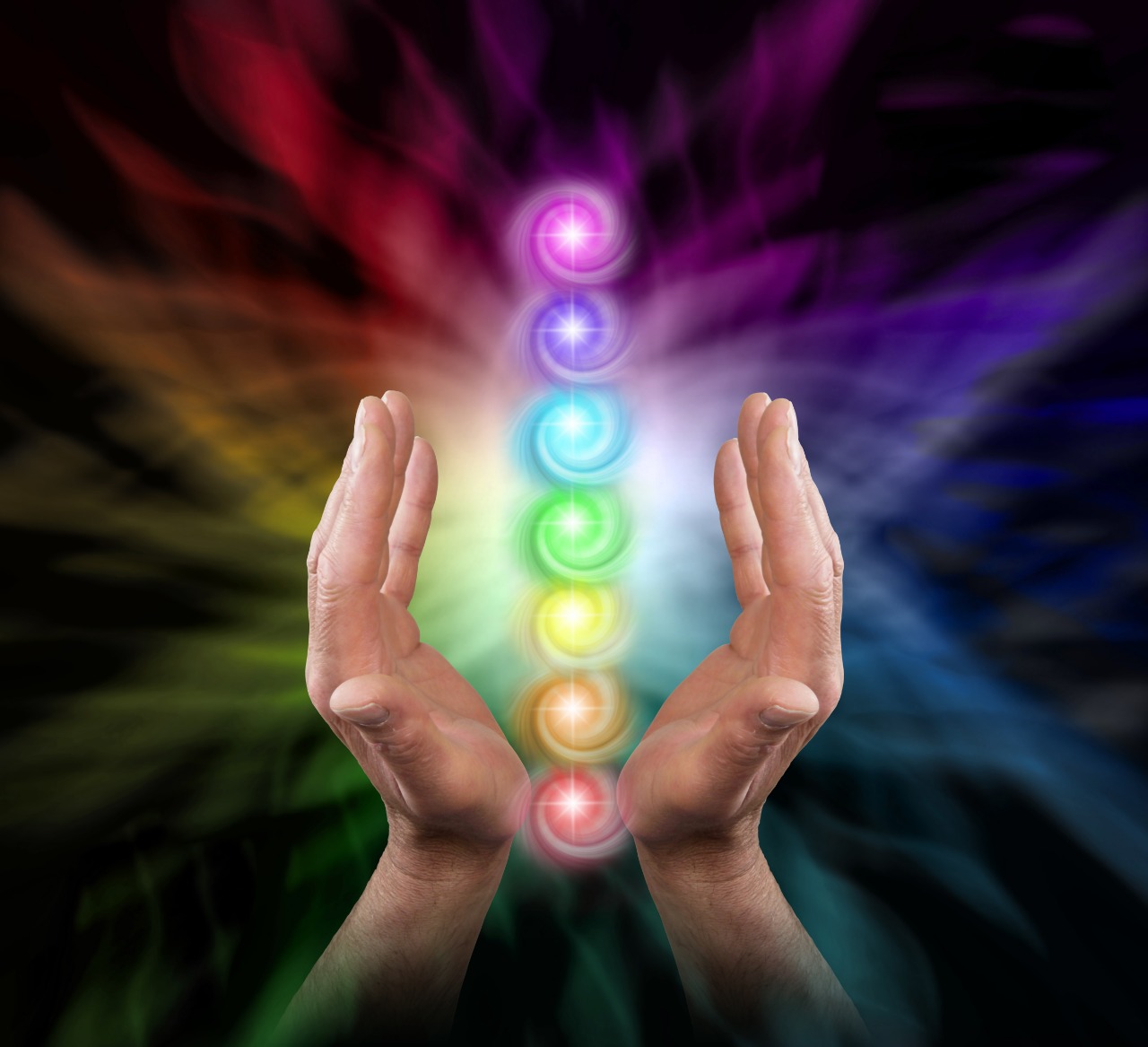 How Does Karma Energy Healing Help?
The Human Body consists of an abundant amount of energy. When a person is feeling ill, tired, or even lacking energy, his energetic field is out of balance or congested. Energy healing techniques are able to promote the emotional and physical wellbeing by using the natural mind-body connection.
The healing involves the intentional transfer of universal energy or spiritual force driven from the healer, who links with 'Universal' or Divine energy to channel healing for the mind, body, and spirit of the patient.
When experiencing Healing, it'll enable reduced pain, deep inner peace, alleviation of physical symptoms, a sense of connectedness with the Universe, and increased vitality.
Benefits Of Energy Healing
It takes a non-invasive approach to energy transfer, which creates harmony and allows the body to restore balance across all systems of the mind, body, and spirit.

Energy Healing practices help the receiver clear his head and release tension and stress, thus feeling peaceful, relaxed, and lighter which allows them to be in touch with their inner selves and reflect clearly on their lives.

Promotes the consistent and unlocked flow of positive energy throughout the body, which leads to enhanced learning and memory, mental clarity, and physical healing.

It reminds your body how to go back into its "repair" or "self-healing" state of rest and digest to cleanse itself of useless energies.
Frequently Asked Questions
Upcoming Events
Karma Healing Meditation for Healing Relationship

30 November , 2020

Home of Wellness , Villa 1069, Umm Suqueim 2, Al Wasl Road, Dubai,UAE

Comfortable Clothes for Meditation & Healing

Meditation to Heal Family Problems

3 October , 2020

HOMe of Wellness, Villa 1069, Umm Suqueim 2, Al Wasl Road, Dubai,UAE

Comfortable Clothes for Meditation & Healing

Meditation to heal Family Karma

29 August, 2020

SKITA Meditation Center, Villa 1069, Umm Suqueim 2, Al Wasl Road, Dubai,UAE

Comfortable Clothes for Meditation & Healing

Meditation for Forgiveness

29 November , 2020

Home of Wellness, Villa 1069, Umm Suqueim 2, Al Wasl Road, Dubai,UAE

Comfortable Clothes for Meditation & Healing

Meditation to Heal Ancestral & Planetary Defects

2 September, 2020

SKITA Meditation Center, Villa 1069, Umm Suqueim 2, Al Wasl Road, Dubai,UAE

Comfortable Clothes for Meditation & Healing

Healing Anxiety & Stress Meditation

2 October , 2020

Home of Wellness, Villa 1069, Umm Suqueim 2, Al Wasl Road, Dubai,UAE

Comfortable Clothes for Meditation & Healing

Healing Anger & Fear Meditation

1 September, 2020

SKITA Meditation Center, Villa 1069, Umm Suqueim 2, Al Wasl Road, Dubai,UAE

Comfortable Clothes for Meditation & Healing

Meditation for healing Emotional Traumas

31 November , 2020

Home of Wellness, Villa 1069, Umm Suqueim 2, Al Wasl Road, Dubai,UAE

Comfortable Clothes for Meditation & Healing

Karma Healing for Ancestral & Planetary Defects

27 November , 2020

Home of Wellness , Villa 1069, Umm Suqueim 2, Al Wasl Road, Dubai,UAE

Comfortable Clothes for Meditation & Healing

Meditation for Physical Healing & Relaxation

26 November, 2020

Home of Wellness, Villa 1069, Umm Suqueim 2, Al Wasl Road, Dubai,UAE

Comfortable Clothes for Meditation & Healing

Healing Anxiety and Stress Meditation

26 November , 2020

Home of Wellness Villa 1069, Umm Suqueim 2, Al Wasl Road, Dubai, UAE

Comfortable clothes for meditation and healing

Abundance & Manifestation Meditation

31 November, 2020

Home of Wellness, Villa 1069, Umm Suqueim 2, Al Wasl Road, Dubai, UAE

Comfortable clothes for meditation & healing

Seed Mantra and Chakra Meditation

24 November, 2020

Home of Wellness, Villa 1069, Umm Suqueim 2, Al Wasl Road, Dubai, UAE

Comfortable clothes for meditation and healing

Meditation to Heal Family Karma

25 August , 2020

SKITA Meditation Center Villa 1069, Umm Suqueim 2, Al Wasl Road, Dubai, UAE

Comfortable clothes for meditation and healing