Boost Productivity In Your Workplace
WHAT IS CORPORATE MEDITATION?
A corporate workplace is where bright minds come together to generate value, productivity, and output.
Sometimes, Stress takes a massive toll on employees' productivity and focus. Thus, work stress decreases their moral and causes a dent in their mental and physical health.
Our solution comes in form of Meditation. Corporate meditation sessions help to reclaim the balance, focus and positivity in your workplace. You get to sharpen your brain and regain focus in order to maximize your work output.
Group Meditations are an amazing opportunity for individuals to benefit from the amplified energy that is generated while being guided by a Mediator. The focused consciousness of meditating in a group increases the vibrational frequency and accelerates the healing process for a desired outcome. this helps employees in managing stress, anxiety and depression in a much better way.
At Home of Wellness, we offer corporate Meditation classes in Dubai which are conducted by highly trained meditators who will guide you and your employees towards business success.
BOOK YOUR FREE CONSULTATION
We Would love to hear from you.
Stress relief products you might like
The Walt Disney Company was one of the first companies to incorporate meditation into its workplace.
The annual spend on meditation training is growing all over the world. This growth in spending is to meet the demands of companies who are looking to alleviate the pressure and stress placed on their employees.
The English word 'meditation' comes from the word Latin word "meditatum", meaning "to ponder".
Benefits of Corporate Meditation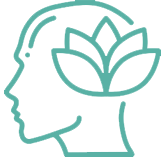 Group meditation builds community and compassion for others. This awareness of others is incredibly important in managing a team and making smart business decisions that positively impact your industry and society as a whole.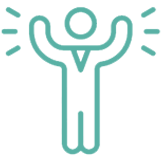 Meditation can improve cognition. Increased cognition leads to improvements in the brain's problem-solving and decision-making strategies, which supports critical thinking and crisis management.
Group meditation successfully increases collaboration, innovation and quality of work.
Meditation can curb emotional reactions. People who meditated and practiced mindfulness are better equipped to disengage from emotionally upsetting content and able to better focus on tasks.
THE IMPORTANCE OF CORPORATE MEDITATION
Some of the world's greatest discoveries by people happened when they were in a relaxed state of mind such as The Theory of relativity by Einstein, The Archimedes principle by Archimedes, and The Structure of Atom by Niels Bohr.
During a Meditation session, the brain gets into a deeply creative and calm state that can spark imagination and solutions. Corporate meditation aids in relieving corporate employees and management from burn-out stress which is often a result of on-going work pressure.
Taking a few minutes out to pause, relax and breathe deeply helps to recharge, which in turn makes you work more efficiently.
Other recommended healing
FREQUENTLY ASKED QUESTIONS