BOOK YOUR FREE CONSULTATION TODAY
A WELLNESS CENTER FOR YOU! Welcome Home!
Home of Wellness invites you for experiencing the bliss of this sanctuary. Dubai's Most Prestigious Wellness & Meditation Center, Home of Wellness Is A Place To Unwind From The Clutters Of Life
We do this work because we want people to know that there are many tools available for them to feel better. We want people to feel accepted, supported and to guide them when needed. We support people in every state they are in and guide them at their own pace. We want to offer a place where you feel peace, love and get the attention you deserve.
House of Wellness
It is your wellness center empowering you with the greatest gifts through its Meditations, healing sessions along with other wellness courses, events and retreats. Through our holistic therapies such as energy healing, karma healing, gut detox, breath work, palm reading and psychic clairvoyant reading to name a few.
The founder of this wellness center, Dina Abdulhadi, has designed it keeping in mind the highest well-being that can be offered to any individual. This House of Wellness helps in a quick transformation of the self through different therapies providing holistic healing by the expert practitioners.
This Well-Being Center is a perfect place for you to relax and bring yourself to calm. It helps you become more mindful in different aspects of your life.
The
Wellness Center
Dubai is perfectly incorporated with its techniques for promoting mental, as well physical detoxification of the body completely. It also helps in harmonizing the mind-body-soul, for promoting greater vitality and for attracting greater abundance in life.The sessions conducted at the Home of Wellness help in awakening of the soul, for releasing emotional blockages, letting go of fears and handling yourself in a confident way on a moment-to-moment basis.It is only during the challenges and the chaos in everyday life, that the benefit of these sessions can be felt and experienced.Regain your Health and vitality and abundance in
Relationships
.
A WELLNESS SPACE DEDICATED FOR YOU
House of Wellness is all about integrating the mind, body, and soul to achieve balance and harmony in all areas of life. We offer a wide variety of alternative healing and self-empowerment solutions to assist people in living holistically. Our center is a welcoming space that feels like home.
Best Wellness Center In Dubai
We gathered the brightest certified team of experienced professionals to help you revive your deepest well-being. The number one priority of choosing the therapist is the purity of therapist, the intention to help people and the effectiveness of their technique.
Join us to sample different methodologies that can support you in embark on a journey of self-discovery and unleash your unique infinite potential.
BOOK YOUR FREE CONSULTATION
We Would love to hear from you.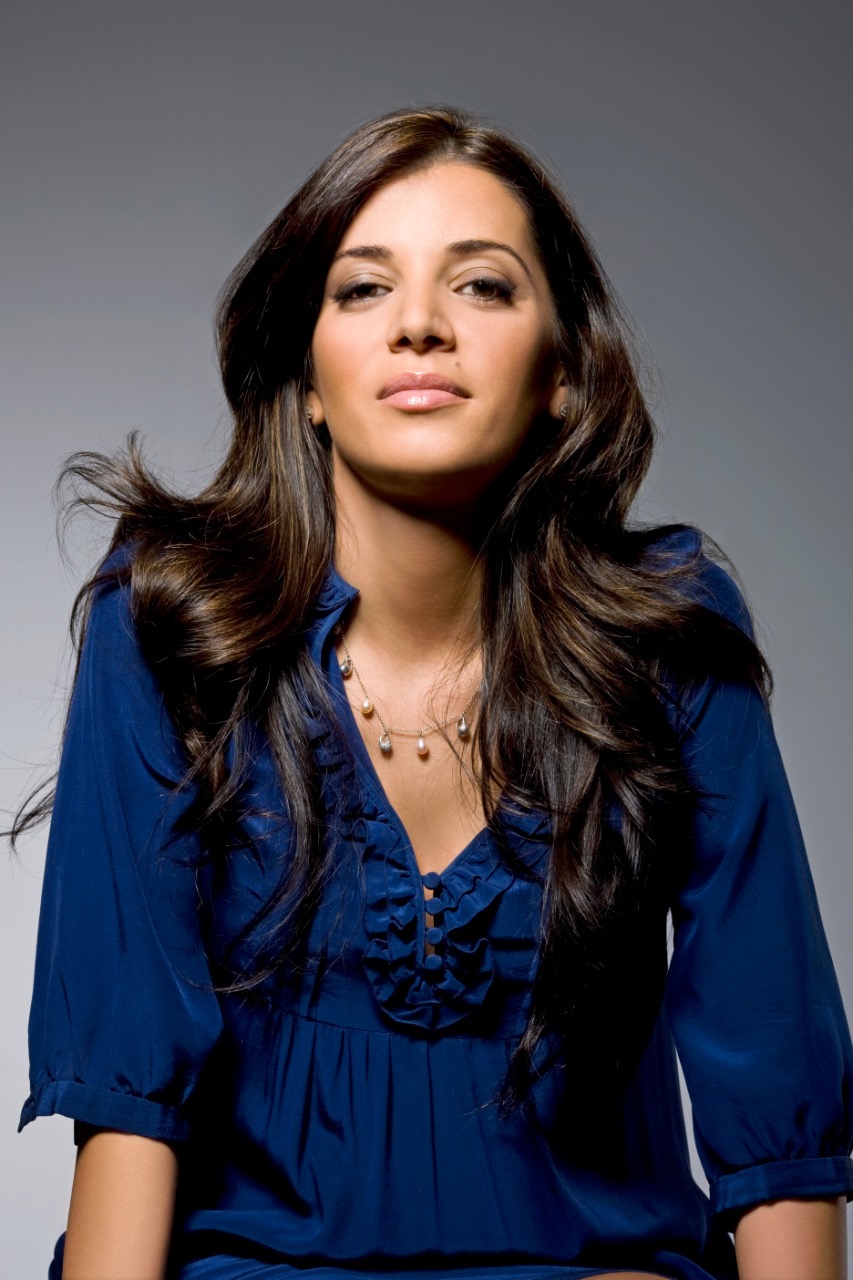 Stress relief products you might like
Healing: The Solution To Your Stress
A permanent fix to your problems is Meditation and healing therapies.
The behavioral patterns in an individual need an identification for them to be healed in a proper way. Approaching the issues at the level of the root, helps us in understanding the behavior of an individual.
Best Well-Being Center Dubai
At Home of Wellness, we offer meditations along with healing therapies which help in easy transformation and solving everything in your life from the source.
Benefits of Wellness Center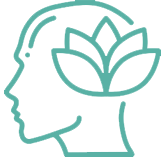 CREATE HEALTHY & HAPPY RELATIONSHIPS
We help you create long-lasting relationships and improve family bonding.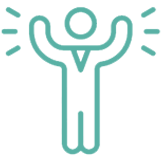 NATURAL HEALING FROM THE SOURCE & ANCESTRAL DEFECT
You will learn to heal depression, hereditary diseases, and mental illnesses naturally.
DEVELOP ABILITY TO DEAL WITH SEVERE PROBLEMS
You will heal life-threatening diseases including thyroid, diabetes, high blood pressure, obesity, and MS in a spiritual way.
RELEASE WEALTH BLOCKS
You will be able to identify programs blocking your wealth and manifest instant success in all areas of your life.
Founder of Home of Wellness and Wellness Healer
Dina started her journey in 2008 with Hypnotherapy courses and has studied many other modalities such as Theta Healing, Karma Healing, Spiritual Response Therapy, Access Consciousness, Awaken the Devine You, Neuro - Linguistic Programming, and Pranic Healing. Dina Abdulhadi also studied Business Administration and earned her MSC in Marketing. She owned businesses in fashion and e-commerce before launching Home of Wellness. Today, she prides herself on being the founder of Home of Wellness – a sacred space that offers solutions including holistic healing, wellbeing, self-empowerment, and growth.She made it her mission to focus on creating and holding a space for those who seek to make a change and create a healthier, happier, and more abundant life.
Wellness Professional, Holistic Artist, Jewelry Designer, and an Energy Healer
Abeer Ayash has been on this path of self-growth and discovery since 2009, and aspires to share her knowledge with whoever is looking for support, guidance or assistance in overcoming blocks or obstacles in their lives. Having the advantage of being trained in various modalities, Abeer integrates all the useful approaches depending on the requirement of each individual, thus catering for the uniqueness of each case, and facilitating an easy and fast transformation.
Abeer is an Energy Healer and qualified practitioner in dealing and resolving issues like, Fears, Phobias, Stress, Anxiety, Weight Management, Smoking Secession, Trauma, Relationship and Financial Blockages, Physical Issues and Symptoms and Blocking & Limiting Patterns.
Abeer is certified and qualified in Karma Healing, Integrated Clinical Hypnotherapy, Quantum Healing Hypnosis Technique, Professional Kinesiology Practitioner, 5PATH, Simpson Protocol, Matrix Energetics, Pranic Healing, Spiritual Response Therapy, Access Bars, Soma Energetics Sound Therapy, NLP and Time Line Therapy, Laughter Yoga, Holistic Art (Soul Painting and Vibrational Art), and Spiritual Jewelry.
Mind-body Medicine, PhD Metaphysical Psychology, Physical Therapy, Accupuncture & Master Hypnotherapist
Ph.D. in Metaphysical Psychology (SU-UOM) Doctorate degree in Physical Therapy (St.Joseph University) Brain working Recursive Therapist (Expert Level) Acupuncture American Board of Anti-Aging and regenerative health practitioners (A4M) Master
Hypnotherapist
and Auto-Hypnosis teacher (NGH) Specialized in Psychosexual therapy (EI) and
Cognitive Behavioral Therapy
(MGH)Dr. David Abou Khalil is a highly respected figure in holistic healing, known for his exceptional expertise and profound impact on his patients. Having conducted 15,000 breathing sessions and 40,000 energy healing sessions, he blends medical knowledge and ancient Oriental therapies. He is renowned for Transformational Holistic Breathing (THB)®️ and Transpersonal Energy Healing (TEH) Therapy and Quantum Bioenergy solutions innovations. The Quantum BioEnergy®️ technique underscores his dedication to humanity's well-being through the neutralization of negative environmental energies. His holistic method addresses emotional, physical, and spiritual origins of dysfunction. By emphasizing thoughts, emotions, and spiritual well-being's influence on health, he guides lasting transformation. He Teaches more than thousands of students in the field of trauma therapy, energy medicine, breathwork, energy space clearing, meditation, distant healing... He offers more than 22 healing services to address the root cause of diseases and to adjust our physical, emotional and spiritual bodies beside his expertise in neutralizing environmental negative energies either electromagnetic, spiritual and emotional to attract prosperity, success and harmony to your home and workplace. He dedicated his life to change people's lives.
Medha is a Reiki Healer, Crystal Healer and a pendulum therapist. She works with people one-on-one to help them find new careers, balance their lives, improve their relationships, work effectively and reach their goals. Her calm and compassionate demeanour has helped heal many by simply being in her presence. Her patient understanding of the client's needs makes her an exceptional therapist with lasting results. She combines Mindfulness, Breathwork, and dhyana meditations in her therapies that have the ability and power to transform lives. Her goal is to empower people to live in Peace and Happiness within, irrespective of the ever-changing and challenging outside world. She is known as a healer who spreads the light of healing at physical, emotional, and spiritual levels, she believes, "The idea behind Reiki is to tap the universal energy around us and pass it on to those in need, as well as heal ourselves. The process is mostly intuitive. Both the practitioner and patient are in deep Meditation and the healing happens through intuition".
Transformational Therapist and Meditation Specialist
Aline Ghorayeb, is a wellbeing transformational therapist and Meditation Specialist.
She is a certified practitioner of Rapid Transformational Therapy®️, an accredited member of the ACCPH, and a member of the ICP. Aline says: I was always passionate about learning the mind-body connection and helping those around me understand the power of the super brain which is the key to a fulfilling life. Being a therapist has given me the opportunity to implement that and work with people to change their lives for the better and help them to step to the best version of themselves.I believe if you do not go within, you go without knowing your potentials and your purpose in life.
Health and Wellness Consultant
Physical Therapist, with primary focus on pain management, movement enhancement, postural exercise, and Gut health. Expert in myofascial trigger point therapy, and organ manipulation. After suffering from a severe illness at the age of 24 and overcoming all emotional struggle, I dedictated myself to studying and truly learning how to heal chronic illness in order to educate others on how to make conscious healthy decisions and improve the quality of their lives. I founded my clinic, Primal7, with two of my partners in the heart of Beirut in the year 2018 where I crafted and developed my leadership and business skills with various management roles. I currently own and operate my own company. A place where hundreds of people have achieved success. A safe haven were treatments are designed to make them feel better.
Naresh has always been a spiritual seeker and meditator, in 2008. His spiritual journey bought him to Mahavatar Babaji's Kriya Yoga, practices of years helped him getting grounded into spirituality. &Various visits to several Masters, Ashrams, Monasteries across India, Sri Lanka, Tibet, Far East, Africa, South America, Europe, etc. helped him to establish the deeper understanding of various aspects of life and spiritual journey. An accounting and financial management professional, worked with a multinational company, and lives in Dubai. At present and out of many Practices and techniques he has learnt , Naresh offers the following practices which are fundamental to increasing the Vital Energy ,Mind-Body Relaxation, Developing Clarity to understand one's life journey and to live life in more meaningful way; Meditation Sessions, Sound and Vibrational Therapy.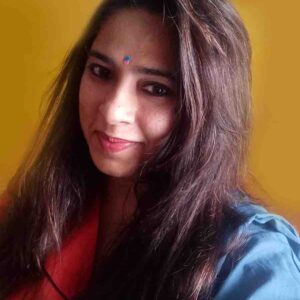 Tarot Reader & Access Bars Facilitator
My name is Mehr Hingorani and this is an introduction to my journey of becoming the healer I am today. Tarot Reading: I had a perpetual interest in occult science and was inquisitive enough to get into the how, when, why, and what lies 'beyond the known'. My curiosity got the better of me when I started my spiritual journey by connecting with the magical world of Tarot in November 2019. My world changed and I took a leap of faith and guidance. The more I worked with the cards the more clarity I got with my life path. Merlin Trinity Healing System (MTHS) : This system, channeled by Mark Anup Karlsson encompasses 5 levels of ascension, in which I am on level 3rd. Merlin being the master magician of all times, his power and energy creates and balances the universe in the most extraordinary way. His symbols are magical and powerful, which I can attune people with during their healing. I have been a certified trainer for MTHS. Crystal Healing/Pendulum: After being submerged in merlin healing I got attracted towards crystals. I learnt the basics of crystal healing and Pendulum from Terry Manchanda, in Mumbai, India. Bach Flower Therapy: One's emotional health is of paramount importance as we navigate in this chaotic world. Bach flowers help in not only restoring mental health, it also helps in reducing stress, anxiety, unknown fears etc. Access Consciousness: In this gamut of amazing healing modalities, access consciousness stood out for me the most. Not only it helped me shift my perception, it catapulted my whole life to a higher level. I learnt Bars and did my foundation in Mumbai, India in July 2020 with Dr. Ashish Narayankar. I am a certified bar facilitator. During my access consciousness journey, i also learned: ● Access facelift It helps in tightening, regenerating and brings back the glow on your face and body. ● Talk to the entities I can do house, land, property cleansing and clearings ● Access Body Process It helps release and shift aliments and stuck energies from your body. Body whispering: "Body Whispering" is the healing modality by Dr. Adeela Afiz. This healing connects you with the elements of nature/mother earth to heal and unblock the patterns we have created in our own lives. Oracle and Dream journey: Derive messages from your higher self. It connects you to the other world and helps you heal by the guidance and communication with the spirits. Sound Bowl Therapy: Sound is like a liquid that takes the shape of the container (consciousness) it is poured in. I enjoy sound and how it helps to attain clarity and hence help in walking the path of consciousness. I am working on developing special sessions with children and pregnant women with sound.
PSYCH-K️ Facilitator and Breathwork Facilitator.
Joelle is a PSYCH-K️ Facilitator helping people achieve change in any area of their lives, easily and efficiently, through reprogramming their subconscious and re-writing the software of their mind. This can mean finding balance and happiness in relationships, attracting the right partner, increasing self-worth or confidence, changing behavior, releasing trauma, anxiety, fears or addictions, attracting abundance & more. Joelle works closely with her clients in 1:1 sessions to understand their goal, the blockage behind it and facilitate the change needed for good. With her comprehensive experience in various healing modalities and coaching in the last decade, Joelle is known to hold a safe space of compassion and unconditional love for her clients, while working exactly on what they need, to get what they want, for a happier and more balanced life. She enjoys working with both adults and children. Through the work done with herself and others, Joelle is confident that our life is led by the beliefs that sit in our subconscious and hold a bigger power over us than we think. She truly believes that the way to a healthy and happy life, means having healthy self-empowering beliefs.
Master/Guide Nailstanding, Ashtanga-Vinyasa, Vinyasa Flow & Yin Yoga, Sound-Healing Therapy, Gong Meditation, Cacao Ceremonies, and Women's Circles.
After completing her YTT-200 in Bali, she accumulated 59-hours of education to become a Nailstanding practice Guide, 30-hours of Sound Healing therapy, 50-hours of Meditation Teacher Training, 12-hours of Ayurvedic course, 50-hours of Shamanic Breathwork, 12 hours of Chakra healing, in addition to gaining more knowledge that she is in love with learning everyday to support and help people who desire to change their lives in a better way. Especially when it comes to cacao ceremonies, she has learned many practices directly from shamans and other spiritual teachers from Peru and South America. She combines healing and spiritual processes in her practice and helps you to open your heart and connect with your soul. Travelling to more than 30 countries has allowed her to explore new teaching and healing methods. She has been spreading her knowledge over the years and leading practices that have united many souls. As a result of her practices, she helped people release their emotions, clamps, and let go of all their bad feelings and childhood traumas. She also helped them to open their hearts, as well as find a balance between their body, mind, and soul. More than 800 people have been guided by her in their nailstanding practices and led to a new life of healing, self-love, and appreciation, as well as solving some emotional and soul issues that they were struggling with alone. She had facilitated many sound-healing sessions with Crystal bowls and Tibetan Bowls, Gong baths and meditations, Cacao ceremonies, Yoga and many more. Her signature is to create an ambiance where you will feel loved, appreciated, safe and happy. People also refer to her short name - Roxi or Shakti Ma (her given spiritual name). She is also a very warm and welcoming person. She holds transformative, ceremonial, and creative sacred spaces, immersions, and facilitator trainings in service of the collective consciousness.
Rumi is a gifted healer, intuitive, educator, writer, orator & an engineer who has been on the path of self-realization and mindfulness ever since a young age.
Rumi's amazing insight as a result of years of Meditation, healings and trainings has made her realize the magic of pure energy that flows when driven by compassion and moralistic values. As an exceptional educator, this talented teacher has trained thousands under her skillful guidance. As a powerful orator, Rumi has inspired many towards divinity and is here to continue her enlightening work with her gifted abilities.
I was first introduced to Yoga in 2012 and was simply amazed by the benefits of the practice and the peace it brought me. After a few years of self-practice, I joined the Vinyasa Yoga School, Rishikesh India, for my 200HR YTT. I am now based in Dubai dedicated to helping others experience the power of yoga.I inspire and help men and women develop strength, endurance, flexibility and achieve a naturally toned form by nurturing their mind and body connection through a combination of yoga and the planning and implementation of long-term health and fitness goals.
Specialist in Bio magnetic healing and magnetic tapping.
Jorge is a specialist in holistic bio magnetic healing and magnetic puncture that travels the world to make the healing process of people a very pleasant and relaxing experience, and raise awareness about the effects and benefits of magnetic fields applied to the body, mind and emotions. Jorge, former owner of a newspaper, lived fighting gastritis, colitis and reflux, 12 years of treatments, doctors, special diets, pills, etc.Until he tried bio magnetism, this was an experience that changed his life, and while he was recovering from this "chronic" disease he knew that he had the mission of sharing this experience and knowledge with as many people as possible. He closed his family business and began studying bio magnetism and biomagnetic pair at the University of Chapingo, learning directly from Dr. Isaac Goiz Duran, who discovered the technique only 30 years ago. After graduating, he and a colegue developed and founded a new technique called biomagnetic programing and bio magnetic healing, creating a school and healing center in Veracruz, Mexico.PROFESSIONAL IN: Bio magnetic healing and magnetic tapping. Private consultations, workshops, awareness seminars. Diagnose with applied kinesiology. Bio magnetic pair Bioenergetic healing. Magnetic puncture Emotional freedom technique (EFT, Tapping). Chi gong, Bio decoding of diseases, Reiki Healing Cleaning the aura and energy. Pranic healing Unlocking and harmonizing chakras and meridians.
I am Amalia Paraschiv and I am an USA Certified Hypnotist, Bioresonance therapist, Pranic Healer, Akashic Records Reader, Goulding SleepTalk™ Consultant for Kids, NLP& EFT and Reiki Consultant- practicing both in Dubai and Romania.Years ago, I got my diploma in Hotel Management, enjoying the international exposure, as I worked in different countries like: Romania, USA, Qatar and UAE.My life took a different path in 2009, short time after the birth of my son. He was diagnosed with severe asthma. I saw little improvement in my son's health as he was receiving incredibly strong medication, so I started asking different type of questions and sought different sorts of answers.I devoted my research and studies to finding a permanent solution for my son's health issues. I learned about Goulding SleepTalk Process- a powerful self-esteem process for children- and soon became an Accredited SleepTalk™ Consultant. The results were great, so I was even more determined to learn about the ways that we can heal our mind and body. I felt the need and the call of helping other people who were ready to open to the spiritual world.So I kept studying and as years passed by, my work as hypnosis consultant, EFT and NLP practitioner, bioresonance therapist & pranic healer, not only helped my son enjoy a healthy, happy childhood but also helped many others overcome their fears, phobias, nightmares, panic attacks, emotional sufferance, depression, addictions, health problems, relieve pain, stimulate motivation, stop smoking, lose weight, develop creative thinking, resolve long standing problems. I believe that there is no problem that cannot be solved with love and faith.Join me on your healing path! Learn how to enjoy a life of abundance, prosperity, health, love, good will, inner peace and joy! Love, Amalia
Tarot & Oracle Reader, Energy/Psychic Reader.
She helps clients by using her natural empathetic and intuitive skills to pin-point their fears, insecurities and traumas which are blocking them from reaching their full potential and manifesting their happiness.Sheetaal draws much of her guidance via clairvoyance (using Tarot & Oracle cards as well as Energy reading) and from her own personal inner healing journey, which began over 5 years ago (if not more). Her clients come from various ethnic backgrounds and across the globe (many are clients through her YouTube Channel ~ The Mystical Starchild). Sheetaal has had many successful readings where clients have 100% resonated with their personal readings. These readings have helped many clients to then pursue & book further guidance sessions to heal their blocks.Sheetaal's mission here on Planet Earth is to help as many as possible tap into their inner potential by fully understanding their current situation so that they can identify solutions that will enable them to manifest a life they've always dreamt of.
Certified Hypnotherapist trained in RTT (Rapid Transformational Therapy)
Julia is a certified hypnotherapist trained in RTT (Rapid Transformational Therapy) and specialises in (but is not limited to) anxiety and low self-esteem; two issues she previously struggled with. This gives her better insight and a deeper understanding of her clients and with her help, they have been able to successfully remove and reframe limiting beliefs thereby increasing confidence, improving performance and emotional management skills as well as relationship to others.What inspired Julia to pursue the path of mental health and helping others was her best friend who suffered from depression and who sadly committed suicide in 2018. What inspired Julia to pursue this path with hypnotherapy specifically, was her life-changing experience with meditation. Meditation has truly shown her "the power of the mind" and she hopes to aid others using this mindfulness tool so that they may also experience its transformational benefits.
Global Ambassador in the Wellness & Happiness Space Known as Happiness Doctor Physics Graduate, NLP & Life Coach Hypnotherapist Sound Healer Yoga & Meditation Teacher
Dr. Smitha Prabhakar, is a renowned Holistic Wellness Expert with decades of experience. Her distinguished career working with royal families and hosting workshops for corporate & government entities, she has recently received a Lifetime Achievement Award in the holistic and wellness space. Driven by her passion for empowering others, she extends her expertise through teaching healing courses, including Sound Healing, Reiki, Thai Yoga Therapy, and more. Additionally, she offers a diverse range of therapies, such as Gut Detox, TimeLine Therapy, Quantum Healing, Relationship Healing, Addiction Support, Trauma Healing, Grief and Loss Coping, and more. By adeptly combining these modalities, she crafts personalized approaches tailored to each client's unique needs. Notably, she is also endorsed by The Secret movie fame Mr. Bob Proctor, for her innovate body of work in the Chakra Healing space with the unique blend of frequencies, music, and Ecstatic Movement Dance Therapy. With her global acclaim and unwavering commitment to holistic wellness, Dr. Smitha Prabhakar serves as an inspiring mentor and guide. Through her guidance, individuals are empowered to embark on a journey towards greater balance and fulfillment in their lives.
Sound Healing Therapist, Theta Healer, Quantum Healer, Access Consciousness Practitioner.
Anshita's journey towards healing has been one that gives her strength and clarity to deal with clients. She is a Sound healing therapist, Theta healer, quantum healer, Access Consciousness practitioner. Since five years, her clients have come up with issues like arthritis, infertility, depression, abuse, addictions etc.She is based in Dubai and works in Dubai and across India. Every modality deals in different form, crux being the same. Healing helps us to return to Ourselves, removing layers and masks that we have gathered all of these years and lives. Access is the easiest and most effective when it comes to shifts in us. Anshita provides a non judgemental space for anyone and everyone because that is how it should be !! Access can help with anxiety, depression, any chronic illness one carries. Also it aids in all aspects of life- money, relationships, emotions etc.
Spiritual Hypnotherapist, Energy Reader (Akashic Records) and Bach Flower Remedy Practitioner
A fashion designer by education, a baker by heart and an energy worker by calling. Karina is highly skilled and compassionate. Her main aim is to help people discover their own inner potential and strength to create a life that truly fulfils them. Now more than ever people need to understand and connect with themselves to create a life that they truly want. Karina's work focusses on facilitating this journey for every individual. Working with different healing modalities over the last 3 years she has been able to help people of all age groups world over. She chanced upon this journey with an introduction to the world of Reiki and went on to study Hypnotherapy, Akashic Records and Bach flower remedies to get in touch with the infinite possibilities of helping people live a more conscious and harmonious life. The deep understanding of the different modalities helps in providing a holistic and personalized care to clients.
Published Author, Writer, Psychologist, ThetaHealing®️ Therapist, Traveller, Storyteller, Love detective, Self-Love Expert, Self-Development Workshops & Retreats Fairy, Ghostwriter, Content Creator, Copywriter.After studying Psychology, Clinical Psychology, attending hundreds of courses on personal development, spirituality, journalism and working in a corporation for 7 years, 10 hours a day, I decided to leave everything and move to Bali to truly live in harmony with my soul. I have shown myself in 4 years that everything I dream and want to manifest is accessible to me and not because I have any special power or because I am "lucky", but because I have taken the responsibility of my life, of my creative power and I recognized my gifts.Since then, I have inspired other people to do the same, intentionally through books, courses, workshops, retreats and therapies or even unintentionally through a simple post on social media. The merit is not mine, but of those who decide for themselves that they can, that they want, that they deserve, that their time has come.I believe in every person because I recognize the divinity in everyone and everything.If you feel that the time to live your dream life has come, in courage, commitment, self-love, love for others, love for everybody and everything, then let's work together!
Intuitive Healer, Divine Energy Activation Facilitator
Fatemeh is an intuitive healer sharing different modalities like as breathwork |Divine energy activation |reiki master training |kriya yoga to assist you in connecting to your higher self and awakening to your true essence ,self-development ,spiritual growth that you can create a life filled with peace and love in new earth . she embodies path of devotion Service initiation and a surrendered heart of unconditional love and presence ,devoted to divine mother . supporting the awakening of humanity to restore the balance of the masculine and feminine , the balance with nature ,the balance of the earth to remember the oneness of all things.
Pranic Healer, Meditation Facilitator, and Spiritual Awakening Consultant.
Dr. Mina is an overall lover of wholesome and holistic living. She holds a PhD in food engineering. She has been practicing holistic therapy for more than five years and has conducted meditation classes in different countries till date. Dr. Mina is passionate about meditation, reflection and holistic therapy and believes they can bring quality, joy and simplicity back into our modern life. She has been working as a pranic healer, meditation facilitator, and spiritual awakening consultant at Prana World Malaysia since 2017. She believes that different aspects of human system - Body, Mind, Emotion and Soul - should be balanced in order to have a healthy and happy life.
Specializes in Vinyasa yoga, Hatha yoga, Power yoga, Yin yoga, Strength and Conditioning.
Vanessa is from Mexico and now based in Dubai. She has been into fitness since a very young age and started to learn yoga in 2017 in the south of Mexico. Vanessa specializes in Vinyasa yoga, Hatha yoga, Power yoga, Yin yoga, Strength and conditioning. She also diversifies her classes with splits, abs, legs and weight loss workouts. During group classes Vanessa pays special attention to what can be challenging but joyful for everyone. Sequences during a class always get a twist increasing or decreasing the intensity as the group flows together. During a private class Vanessa focus mainly on the student's needs allowing them to achieve their physical and mental goals with each time they practice making both them and herself proud.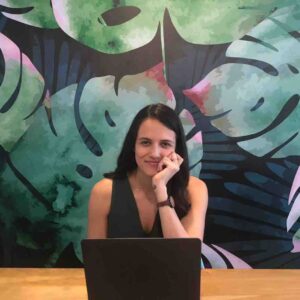 Certified Holistic Nutritionist
Jess is a Certified Holistic Nutritionist, having studied in Toronto, Canada. She has been working for 3 years with 200+ clients around the world who have been focused on losing fat, improving nutrition, energy levels, and sleep quality, reducing stress levels and PCOS / PMS symptom, healing their gut, balancing blood sugar, putting on muscle, and much more. Jess takes the holistic approach to her coaching, as she knows that your wellness journey is not as simple as calories in and calories out- we are all unique beings with individual needs.Her practice centres around 3 pillars that are most important when it comes to your wellness journey- daily habits, nutrition (simple and easy ways you can improve your diet without giving up what you love), and lifestyle (tweaks you can make to improve your quality of life). Jess offers 1:1 coaching packages with varying levels of support to help you achieve your wellness goals. This program includes weekly, biweekly or monthly check ins to go over progress, education and review the upcoming weekly focuses and direct access to Jess via WhatsApp for any and all questions.
Clinical Pharmacist, Pranic Healer, Crystal Healer, Meditation Instructor and Life Coach
Dr Hadeel Ismail is a clinical pharmacist, Pranic healer, Crystal Healer, meditation instructor and Life coach. She aims to assist individuals in finding inner peace and achieving overall wellbeing either through one to one sessions or group sessions. Beyond her professional expertise, Dr. Hadeel also help people in building character and personal development through the energy healing , meditation and life coaching sessions she offers. She leverages her academic background to guide individuals on their journeys towards positive transformation. With her sincere and compassionate nature, she inspires others to take charge of their lives and make meaningful changes. In summary, Dr. Hadeel Ismail is an inspiration for those looking to nurture their wellbeing and live their best lives. Through her influential presence, expertise as an energy healer, meditation instructor, and life coach with commitment to your personal growth, she empowers others to find balance, happiness, and become the best versions of themselves.
Bioenergetic Health Practitioner and Subconscious Healing Expert and Certifications in The Body Code️, PSYCH-K️ and other holistic health training
Tayla is a seeker of spiritual expansion, student of the universe, and devotee to unlocking people's greatest potential. Tayla practices as a Bioenergetic Health Practitioner and subconscious healing expert with a postgraduate degree in psychology and certifications in The Body Code™️, PSYCH-K®️ and other holistic health training. On track to become a psychologist in Australia, she discovered a much more holistic and efficient method for helping people heal when she moved abroad to London. Tayla uses a holistic approach to healing, assisting people to understand and alchemise the cause of pain and suffering utilising the natural bioenergetics of the body instead of just managing the symptoms. Recognising the quantum universe we exist in facilitates the understanding that energy informs how our physical reality manifests. Therefore, much of our emotional and physical challenges come from an initial disturbance in our bioenergetic field caused by our inability to process pain and stress in our lives.
Certified Sound & Energy Healer, Intuitive Transformational coach, Timeline Practitioner, Reiki, Breath & Body work practitioner, Neuro Linguistic Programming Practitioner.
She is a true believer in the philosophy and power of pure and well-balanced mind which can make anyone experience the joy of feeling alive again. the key founding stone was since one of her closest family members has been suffering with Depression which taught her since childhood the importance of having a well-balanced mind and the need for raising awareness on the same. Many of us have not been taught how to regulate our own emotions and nervous system. Ever since she has been inclined to study the mind & spirituality to find answers. Also, with 10+ years of experience and hustle in the corporate world, multinational banks with legal and compliance sector, was a mere thought of what if after all the years of hard work, a person loses touch with oneself. She was inspired by a quote "Either use your story or let your story use you." Hence, she decided to step into the unknown, leave the comfort zone and follow her heart's desire and passion by leaving the corporate world, fulltime being involved in healing and holding the safe space for others through their journey. Through her own journey, learnings, research, and experiences she has created a unique program wherein she, holds safe space for you to express deep suppressed emotions, empowering you to see the actual state, unbecome who you are not and become your true authentic self-unfolding the blindfold and ultimately freeing you from the shackles of your own mind through combination of multiple modalities like: Sound & Energy Healing, Breath & Body Work, Intuitive Movement & Dancing, Meditation, Vibrational Therapy.
Jigar is a certified professional Yoga Teacher and a lifelong student in mental, physical and spiritual Disciplines .He describes himself as a keen learner with vivid interest in imparting Meditation and Pranayama(breathing) knowledge to all the Yoga enthusiasts where classes focus on breathing and relaxation techniques for overall wellbeing for healthier and happy living. Coming from a Corporate background , Jigar also conducts Yogic sessions in their set up to tackle work stress and better work life Management . Jigar emphasizes on Yogic methods as a cure and management to various disorders supported by Yogic philosophy, Ayurveda and Yogic Anatomy. Born in India, Jigar has completed his Yoga Teacher Training from Vinyasa Yogashala, Rishikesh and has been a regular practitioner of Yoga for many years .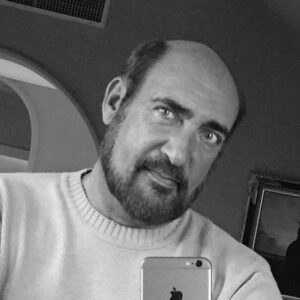 Christian Michel Berquier
Reiki Master & Energy Healer
With a background of psychologist and the practice of martial arts, Chris after having spent a large part of his life travelling the world, is now based in Dubai since 2001 and has become a very skilled and experienced Reiki practitioner. He has been practicing this energy healing method for many years and has helped many people regain energetic balance. He works closely with his patients to understand their energetic state and provide guidance to help them regain balance. He is very attentive to their needs and strives to provide a safe and soothing environment for their Reiki sessions. As a Reiki practitioner, he has had many positive results in combating stress and hyperemotional tendencies.
Integrative Nutrition Gut Health
Zarifa utilize the key pillars of Integrative Nutrition to empower clients to take health into their own hands through personalized sessions on: Gut Health, Weight & Stress Management, Psychology, Lifestyle Change & Individualized meal plans based on your needs. Diets usually don't work because we need to understand why we eat, the way we eat & how the psychology of our eating habits affect us not only physically but also mentally & spiritually. Join me on a journey of self-discovery, Zarifa will support you to make the necessary changes in your life in a way that will empower you to gain a stronger body & mind through a healthier gut & increased vitality.
Sound healer & Yoga trainer
Sound healer & Yoga trainer from the Himalayas Brinda is a certified sound therapist who utilizes that ancient science of Tibetan sound, Vibrational healing bowls to unlock, energize, harmonize and unit the mind, body and soul. Working on overall health and wellness to align energy centres to improve quality of life, removing mind blocks & improving mental health, consuming proper diet & keeping away from illness. Yoga & sound healing offers up a way for us to see a world that is working for you instead of against you. Yoga reminds me that everything is connected so we must live, act, breathe with awareness. Specialized in Yoga( Hatha yoga, Vinyasa Flow, Ashtanga, Pre & Post Natal, Yin Yoga)Nutrition, Sound Healing (Group healing session/ meditation, therapies for stress and anxiety, chakra balancing, sound full body massage through vibrations for relaxation, maniupra, heart and root chakra balancing)
Holistic Healer and Conscious Fitness Expert
Having a solid background in fitness and physical training, Katherine realised early on that working only on the physical level is not enough. Striving to achieve a balanced life, She started to deepen her knowledge in other aspects of the human being, including emotional, energetic, mental and spiritual elements. With such knowledge and understanding of the holistic well-being of humans, the focus of her work is to find the emotional root cause of physical symptoms (diseases), accidents, and undesired incidents or situations that keep recurring as well as identify related common patterns and limiting beliefs. This allows her to address such issues from their core and support her clients on their healing journey starting from the underlying root causes of their symptoms. As human beings, we are all connected from within, body-mind-soul, this is why with a holistic approach towards healing, we make sure that we address diseases and conflicts on every level, leading to long-lasting results.
Numerologist, Life Coach, Reiki Healer, Feng Shui Expert
Aliesha is an experienced Numerologist, Life Coach, Reiki Healer, Feng Shui Expert. Well versed inguiding individuals to build useful life skills and manage challenging circumstances. Compassionateand energetic with a zeal to help people.I have a history of effectively helping clients 1000+ through positive communication strategies andindividual counseling.
Sound Therapist, Yoga, Mindfulness, Breath & Meditation Teacher
Purva is a highly skilled holistic yoga, breath-work and meditation teacher and a Sound therapist. With immense dedication she has been spreading the love, peace and light of yoga in Dubai and abroad for more than a decade by way of healing classes, workshops, courses and retreats. Her expertise in diverse forms of holistic healing disciplines allows her to serve wider sections of the society creating the perfect space to bring beauty, wellness and conscious living into other people's lives. She is bestowed with prestigious Advance Sound & Vibrations wellness practitioner & therapist honor as well as international accreditation on sound training programs, International Association of Therapists and practitioners of holistic medicine from Himalayan, Buddhist traditions of Nepal. Through the magic of sound, she utilizes the principles of resonance, vibration, and integration of the body and mind. She has a great understanding of bio-rhythms, and tunes in to learning from the wisdom of the body where tension is being held and how to release it. Purva continues to magically weave a variety of sacred meditations, and breath awareness with sound healing events that help her students find deep inner peace and harmony.
Transformational Life Coach, Certified Yoga and Meditation Facilitator.
Nisrine is a Holistic Wellness & Transformational Life Coach who is trained and certified in multiple coaching energy and healing modalities (Coaching, Yoga, Meditation, Breathwork, Pranic Healing, Reiki to name a few), Her passion and dedication to help others stem from her own journey of self-discovery, healing and inner transformation. An amazing journey that started in 2013 and continues.
Energy Healer & Spiritual Psychologist
Kanupriya is an energy healer, spiritual teacher & self-development trainer. Naturally born & gifted with psychic faculties which got lost over the years as she was groomed to become a banker until her soul penalized her for not using her gifts & voice to serve humanity. While she was introduced to spirituality & occult science at a tender age, she later on received formal training for 3+ years under an enlightened spiritual master & healing Guru in the mountains of Philippines. She has also undergone higher levels of kundalini awakening to purify her own karma and ego, had a spiritual initiation & received third eye installation from Master Del pe which allows her to get deeper insights into her clients issues & use it a tool for service to destroy any diseases, life problems & manifest the good. She has lived in India, UK, Nigeria & offers sessions in-person & online on zoom & travels for teaching & training. She is also a Feng Shui consultant for homes & offices.
Nutritional Therapist & Yin Yoga Specialist
Nutritional Therapy is the application of nutrition science in the promotion of health, peak performance and individual care. Lana embarked on her journey in Naturopathic Nutrition in 2011 at the College of Naturopathic Medicine in London where she later qualified after a 3 year diploma in Biomedicine and Naturopathic Nutrition. To date Lana has grown a client base in London, Dubai and Los Angeles building her own clinical practice, later opening a wellness space in London, early 2019. She has collaborated with brands and companies developing menus, concepts, delivering workshops and talks helping to empower and educate on the possibilities of food as a medicine. As a member of ANP - the Association of Naturopathic Practitioners - Lana regularly attends events and seminars to further her learning while keeping her up to date with the latest research in optimal healing and nutrition. Lana's approach is patient-centred and evidence-based; Working one-to-one, Lana recognises that each patient is biochemically unique with differing health goals and specific requirements. Health is looked at as a whole, taking environment and genetics into consideration as well as the physical, mental, emotional and spiritual bodies. Patients receive tailor-made nutritional and lifestyle plans based on comprehensive case taking, dietary assessment, laboratory testing and on-going nutritional management.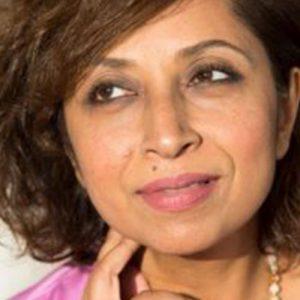 NLP Practitioner, Energy Worker and Intuitive Mentor
Chikky is an energy worker and intuitive mentor. She offers a unique holistic approach to coaching by combining it with various energy modalities including Sound Healing, Water Therapy and Energy Massage. She is an Access Bars Facilitator (Access Consciousness), has trained under a 3rd generation Tibetan Singing bowl healer in Nepal and has done her training in Water Flow Therapy based on WATSU – Water Shiatsu therapy in Auroville. Her determination to shift her reality encouraged her to become a hypnotherapist and certified Master NLP Practitioner. She trained under the NLP co-founder Richard Bandler. Since 2012, she has been empowering her clients to reach newer heights within themselves and unlock their hidden potential.With her innate compassion, keen listening and empathy, Chikky embarked on a journey into the world of alternative healing and natural therapies.
FREQUENTLY ASKED QUESTIONS
I used to suffer from high blood pressure and Stomach pain. Since I took the courses, till this very moment, I stopped taking any of them due to the healing that was done for my body, soul, mind and my karma"
I had severe back pain and could not walk properly without support and could not without back rest. After attending healing camps, retreat and healing sessions, I completely healed my back. I could instantly jump after the healing session in class even travelled in the airplane alone after 3 years . It is a miracle
I had Asthma since I was 5 years old, but i haven't been using an inhaler for the last month since the retreat. Work has also been great, there is a constant flow of clients. I also feel light from inside
I healed my psoraisis patch (which was there for the last 17 years) in ONE session of healing .
My mouth ulcers healed instantly…Every class is so magical!