Get Guidanceuidance of your Higher Soul regarding your physical and emotional blockages, followed by a distance
Do you remember the last moment in your life when you were totally relaxed, nurtured and cared for? Or has it been a little too long since you received healing and kindness without any judgment of your body or your being?

Did you know that there are 32 points on your head which, when gently touched, effortlessly and easily releases all the blocks that doesn't allow you to receive?
These points contain all the thoughts, ideas, beliefs, emotions, that you have ever stored in your mind, that keep chattering.
ACCESS Consciousness THE BARS®️ is an incredibly nurturing and relaxing process, undoing limitations in all aspects of your life that you are willing to change.
ACCESS Consciousness THE BARS®️ has assisted thousands of people around the world and helped them change so many aspects of their body and their life including better sleep, health and weight, money, sex and relationships, anxiety, stress and so much more.
At worst you will feel like your body just had a phenomenal massage.
At best your whole life can change into something greater with total ease.
I invite you to come play with me…..
Let's laugh while clearing all the blocks….. Running your BARS®️ is like deleting all of the old files and downloads on your computer that slow it down.
BOOK YOUR FREE CONSULTATION
We Would love to hear from you.
Stress relief products you might like
It is estimated that all people who have a mental neurodevelopment or substance abuse issues had an anxiety disorder as a result of excessive stress.
Anxiety and stress are controlled by a part of the brain called amygdala that helps to store memories of events and emotions.
Anxiety disorders are more common in females than in males.
Questions You Can Ask In ACCESS Consciousness THE BARS®️
Examples of the unlimited possibility of questions client can choose from:
What do I need to know about my blockages or things that are limiting me?
What do I need to know about the repeating situations in my life? (Name a situation)
What do I need to know about my relation with……..(it could be parents, children, partner, friend…)? Every person is a question
How can I make my professional life better?
How can I help…….(name somebody)?
What do I need to learn from what happened (situation)?
What do I need to know about my spiritual growth?
What do I need to know about (money, abundance, health, happiness.. etc.)? Each one is a question
What are my personal special gifts?
What is my life purpose?….. and much more!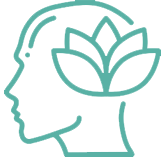 Increased mental clarity, motivation and problem-solving capacity.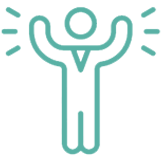 Significant increase is joy, happiness and mood which helps in managing of depressive and anxious tendencies
Release the unconscious stories that keep you from having what you want.
Decrease in interpersonal and intrapersonal conflicts leading to healthy relationships.
Other recommended healing
FREQUENTLY ASKED QUESTIONS