BOOK YOUR FREE CONSULTATION TODAY
WHAT ARE MANTRAS? AND HOW CAN
Mantras are referred to as the vibrations of sound that are powerful and have been used by the mystics since the ancient times. These Mantra vibrations helps in uplifting oneself from the world of illusions and experience enlightenment. It helps to free oneself from the limitations of the Karma.
Mantras are said to be originated about 60,000 years back. From India, it is said to have spread in other parts of the world.
Home of Wellness helps in guiding you to the proper chanting of these Mantras which helps you in attracting greater abundance.
Mantras are affirmations and they are not based on any religion. They are extremely powerful and guide you to deep meditation.
BOOK YOUR FREE MANTRA HEALING CONSULTATION
We Would love to hear from you.
A mantra initiated by the teacher helps you in chanting the mantra using the appropriate technique which helps in attracting blessings from the universe.
There are different mantras for different purposes and with proper guidance in their recitation, they help in energizing you completely
Mantras help in accelerating the healing of the blockages that would otherwise take longer duration to get resolved.
WHAT ARE MANTRAS? AND HOW DO
Mantras offer life-changing experiences to individuals. On receiving appropriate guidance on mantra chanting, using the correct vibrations, energies and frequencies the vibrations, connecting you to a new dimension altogether. The mantra chanting has been practiced since the ancient times as the mantras were originally chanted by the sages who uplifted themselves through years of practice.
These high vibrational mantra chanting helps you feel instant upliftment, bringing a positive shift in the mindset and helping you resolves your issues quickly.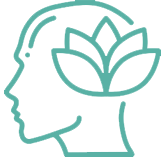 Reciting mantras and downloading positive affirmations helps to overcome difficulties and get instant positive results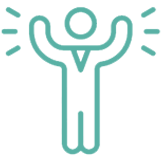 The high frequency of mantras helps to raise your vibration instantly
Chanting mantras helps to enter into a deep transcendence state easily
Specific mantras helps to resolve karmic issues such as ancestral defects, health problems and financial difficulties
Other recommended healing
FREQUENTLY ASKED QUESTIONS