Become Your Resilient Self Again
The Inner Flight Mode Is A Defense Mechanism Created By The Unconscious Mind To Protect Oneself From Facing The Grief And Loss
DEPRESSION AND ITS EFFECTS ON YOUR LIFE
Depression is your inner flight mode – a defense mechanism created by the unconscious mind to protect oneself from a threatening situation. It is a mood disorder that creates a persistent feeling of sadness and loss of interest, all while interfering with daily functions.
In addition to many inconvenient life events that we might face, it is also possible to inherit traumas, imprints, and patterns biologically, many of which can have a profound impact on the course of our own lives and our mental state.
Depression is an illness of identifying with a severe loss that could be a result of a genetic karma or experiences of a heartbreak in relationship, loss of wealth or death of a loved one
The inner flight mode is a defense mechanism created by the unconscious mind to protect oneself from facing the grief and loss. So they would resign themselves to stay sad and in a lonely frame of mind, creating self-sabotage for themselves. The actual conflict is in the mind
The more Karma/Ancestral baggage we carry, the less spirit would come in, the less powerful we become, the more negative programs we would have, and the harder it would be to manifest any goals and for the soul to truly come into the body.
In other words, Karma causes depression and a disturbance at the energy meridian level, which in turn creates a disturbed brain activity.
To heal Depression permanently and live a balanced life, it is essential to tackle its roots and work at the karmic level
BOOK YOUR FREE CONSULTATION
We Would love to hear from you.
Stress relief products you might like
Seasonal depression is typically triggered by the onset of autumn and lasts throughout the winter and it very rarely occurs in summer and spring.
Around 80 percent of new mothers experience the "baby blues" caused by hormonal changes following childbirth, lack of sleep, and the pressures of taking care of a new baby.
Depression is a common mental disorder. Globally, more than 264 million people of all ages suffer from depression.
SIGNS AND SYMPTOMS OF DEPRESSION
Depression affects how you feel, think, and behave and can lead to a variety of emotional and physical problems.
Depression can come in multiple episodes. During these episodes, symptoms may include:
Emptiness & Sadness
Loss of Interest in Pleasurable Activities
Fatigue & Loss of Energy
Insomnia
Self-sabotage Urges
Feeling Guilty
Constant Irritability and Emotional Outbursts
Negative Thinking Patterns & Suicidal Thoughts
Change in Appetite
Social Isolation
Feeling Unworthy
As for the causes, they might include:
Loss of Money/Business
Betrayal From Partner
Abortions/Miscarriages/Infant death
Loss of Loved Ones/ Grief
Inter-Family Marriage
Genetics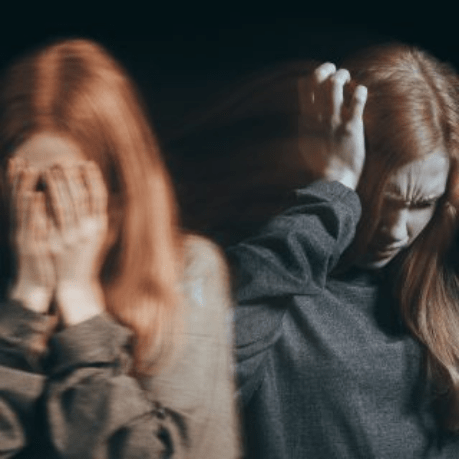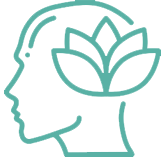 In healing ancestral genetic Karma, depression is handled at the level of the body, mind, and the energies. If the necessary balance and vibrancy are brought about in the physical, mental and energy bodies, to be blissful is very natural.
bodies, to be blissful is very natural.
Healing ancestral karma helps your entire ancestral line heal from any negative paradigms present as by healing the energy field of ancestral karma has a ripple effect of healing that paradigm present in your line.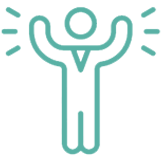 Not only does it help to quiet the mind and emotions but also instills a habit of mindfulness. Healing depression stops anxiety and invokes a deep relaxation induced by karma healing, thus stopping the trigger of the "fight or flight" response that fuels anxiety.
It trains your mind to become aware of the silent witness within you that is independent of the universe you are observing. This core self is not a philosophical or theological concept; it is an experience of your authentic existence.
Other recommended healing
FREQUENTLY ASKED QUESTIONS