BOOK YOUR FREE CONSULTATION TODAY
REIKI HEALING DUBAI - THE ART OF HEALING, LOVING AND LIVING
Reiki is a safe, gentle and non-intrusive hands-on healing technique, which uses Spiritual Energy to treat Physical Ailments without using Pressure, Manipulation or Massage. However, it is much more than a Physical Therapy.
It is a Holistic System for Balancing, Healing and Harmonizing All Aspects of the Person's Body, Mind, Emotions and Spirit. It can also be used to Encourage Personal and Spiritual Awareness and Growth. Reiki reduces stress, increases relaxation and promotes healing. Some of the other healings are as follows:
What Is Reiki Healing?
"Rei" means "Godly wisdom & "Ki" refers "life energy".
Consider there are two types of physical pains:
One resulted from a fracture/injury or any other action explaining pain.
The other is a pain and can't find any reason why?
It results from the imbalance of energy because of some emotions.
Because of circumstances, our Chakras or energy nodes, become imbalanced making us prone to stress, illness, anxiety, diseases and pains.
Reiki helps in both the cases, whether it is caused by the imbalance of Energy or by a injury/fracture. We offer powerful Reiki Healing session in Dubai. It heals by reducing pain, reducing symptoms physically, providing deep inner peace alleviation of physical symptoms and increased sense of vitality.
WHAT HAPPENS IN A REIKI SESSION?
The Reiki Session is held in a peaceful environment. The client is asked to either lie down on a bed or relax in comfortable chair. Depending on the client's preference, they may/may not be music.
The healer gently places her hand over a few specific areas of the client's head, torso, limbs and 20 more areas by applying different hand shapes. This is done from 2-5 minutes.
HOW DOES REIKI HEAL?
As the healer moves her hands gently over the few specific areas, there is an Energy transfer that takes place. It might as well result in some warm or tingling sensations in the hands of the healer. The healer holds her hand position until she senses the stopping of the energy flow.
HEALTH BENEFITS OF REIKI HEALING IN DUBAI
Reiki is known to provide immense relaxation, heals the body along with providing deep psychological & spiritual wellbeing. It also helps people in coping up with the difficulties and in removing any kind of emotional issue. Come experience a Reiki session in Dubai
BOOK YOUR REIKI HEALING CONSULTATION
We Would love to hear from you.
Stress relief products you might like
Did you know about Reiki Healing?
There are many different types of energy healings including Reiki healing, Pranic healing, Reconnective Healing, Quantum healing, Crystal Healing, Reconnective healing and qigong healing.
There are scientific principles which guide energy healing methods. The bonds between atoms and molecules, of which our body is composed of, is constantly vibrating. Thus, humans being made of these molecules, are vibrating too. So, if someone says that you possess good 'vibes', they're referring to your frequency of thoughts.
For years, cultures realized the power of inner energy by using different methods to activate body's natural healing ability (the Japanese, the ancient Hindu literature depicting the network of energy transmitters, also known as seven chakras)
Our Body possess an enormous amount of energy.
Whenever a person feels tired, sick or or even feels a lack of energy, the reason is his energetic field getting congested.
Techniques for healing energy, release the energy blockers, promoting emotional & physical wellbeing by making use of the natural mind-body connection.
In Energy Healing through Reiki, a therapist transmits and receives prana energy from pure consciousness as the chakras open and energy flows through meridians.
The healing energy is then transferred through the hands of the healer to bring energy healing instantaneously.
Benefits of Reiki Healing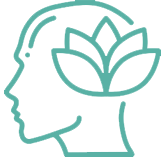 Reiki helps in the reduction of fatigue, anxiety and pain.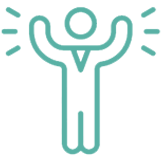 Reiki is a good cure for depression as well.
Reiki helps in enhancing the overall quality of wellbeing and one's life.
Reiki helps in the reduction of symptoms related to nausea, tension, insomnia and headache.
Other recommended healing
FREQUENTLY ASKED QUESTIONS