Reiki heals by flowing through the affected parts of the energy field and charging them with positive
energy. It raises the vibratory level of the energy field and allows the life force to flow in a healthy and
natural way
REIKI HEALING- THE ART OF HEALING, LOVING AND LIVING
Reiki is a Japanese technique aimed at reducing stress and increasing relaxation, which in turn promotes healing.
"Rei" stands for "God's wisdom or higher power" and "Ki" means "life force energy".
Consider there are two types of physical pains:
One is a result of a fracture/injury or any action that explains the pain.
The other is a pain and can't find any reason why?
This is caused by an energy imbalance resulting from an emotion.
Due to circumstances in life, our energy nodes, known as Chakras, can become imbalanced leaving us prone to illnesses, diseases, stress, anxiety, pains etc.
Reiki can help with both types of symptoms, whether caused by an energy imbalance or by a fracture/injury.
BOOK YOUR FREE CONSULTATION
We Would love to hear from you.
Stress relief products you might like
There are many types of energy healings today including Reiki healing, Pranic healing, Quantum healing, Reconnective healing, Crystal healing, and qigong healing.
Scientific principles are used to guide energy healing methods: the bond between atoms and molecules is constantly vibrating. And since we are all composed of molecules, humans are vibrating too. So, when someone says you have good 'vibes' they're talking about your frequency.
For thousands of years, cultures understood the power of internal energy, using different methods to activate the body's natural healing abilities (the Japanese and the art of Reiki, the ancient Hindu texts describing a network of energy transmitting centers in the body called the seven chakras)
The Human Body consists of an abundant amount of energy.
When a person is feeling ill, tired, or even lacking energy, his energetic field is out of balance or congested.
Energy healing techniques release energy blockers, which will then promote the emotional and physical wellbeing by using the natural mind-body connection.
In Karma Energy Healing, a Karma Yogi is able to transmit and receive prana energy (life force) from supreme pure consciousness as chakras open and energy flows through meridians.
This healing energy is then transmitted through the hand to bring instant energy healing and also certain hand motions (without touch) are executed to remove blocked dense energies.
When experiencing Healing, it shall enable reduced pain, deep inner peace, alleviation of physical symptoms, a sense of connectedness with the Universe, and increased vitality.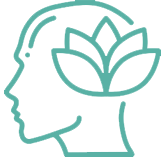 Enhances learning, memory, and mental clarity. Helps in healing mental/emotional wounds, work
through dysfunction in more severe situations.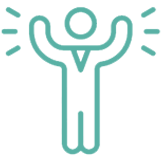 Relieves pain from migraine, arthritis, sciatica. It also helps with symptoms of asthma, chronic fatigue, menopausal symptoms, and insomnia to name few.
Stress reduction and relaxation, which triggers the body's natural healing abilities (immune system),
aids in better sleep and improves and maintains health. Alleviates mood swings, fear, frustration and even anger.
Induces Inner Peace & Harmony. A vital element for spiritual growth.
Clearing Emotions and strengthens and heals personal relationships.
Other recommended healing
FREQUENTLY ASKED QUESTIONS