Welcome Home
A Safe Haven For Optimal Healing & Balance. Home of Wellness Empowers You To Live A Zen-Inspired Life Of Openness, Peace, and Compassion.
Explore
The Power Of Meditation
Meditate & Cultivate Serenity To Achieve A State Of Perfect Relaxation & Disconnection, All In One Sacred Space.
Holistic Garden
Discover Our Healing Green Space & Recover You Energy To Connect Spiritually With Yourseld & The Outside World.
Deep Healing Retreat
We Present To You A Wonderful Opportunity To Deeply Heal Every Aspect Of Your Life & Live Limitlessly.
Energy Balance
We Believe Nature Has A Cure For Everything. Experience The Energy & Vibrations Of Our Healing Products, For A Healthier, Happier Life.
Yoga For Everyone
Home of Wellness Is A Place For Every Soul. Discover A Pathway To Self-Discovery By Studying The Mind, Body, And Spirit As A Complete System Through Our Yoga Classes.
Source Memory Healing
Apply The Divine Power Of Holistic Purification To Cleanse Your Karma & Heal Deepest Parts Of Yourself.
Welcome to Your Home Of Wellness
A place to reconnect with your inner spirit, to awaken your healing powers. It is your safe space. Your Home. Surrounded by natural beauty with an awe-inspiring ambiance, our Center gives you an opportunity to reconnect with your senses and care for your spiritual growth. We implement the foundation of optimum vitality, health, and wellbeing in our Healing Sessions and Solutions for a deeply restorative and transformational experience. Follow our integrated path towards creating a healthy union between your mind, body, and spirit.
Come experience a blissful sanctuary that sits as a jewel in the golden city of Dubai. Home of Wellness is a meditation and wellness center fostering the highest energy to offer you powerful Guided Meditation, exclusive wellness courses, retreats and other holistic therapies such as personal healing sessions, Yoga Classes, Energy Healing, Sound Healing, Space Clearing, Coaching, Chakra Healing, Tarot Reading, Palm reading to name a few much more
Founded by Dina Abdulhadi, this wellness center is for you to experience the choicest blessings of life by undergoing transformation through holistic therapies offered by highly skilled practitioners
Our Wellness center is a harbor to heal, relax and unwind yourself from the clutters of life – be it health, finances or relationships; and become a happier, healthier person
The programs formulated by our Wellness center are for complete mental & physical detox which harmonizes the body, mind and spirit for good health, vitality, abundance and cordial relationship with your loved ones, helping you to create the life of your dreams.
The powerful healing sessions at Home of Wellnesss brings new awakenings and helps in over-coming self-sabotaging subconscious fears, mental blocks, insecurities and conflicting emotions, bringing out the best in you. The high knowledge and vibration helps to liberate one Heavy baggage they are carrying and to connect with your purest self and unlock your true potential.
Even in the midst of a demanding lifestyle, you can benefit from the easy and effective techniques and mindful practices at our wellness center, thereby, enhancing your life in every aspect.
Benefits of meditation & healing
CREATE HEALTHY & HAPPY RELATIONSHIPS
Help others create healthy and happy relationships and improve family bonding

NATURAL HEALING FROM THE SOURCE & ANCESTRAL DEFECT
Learn to heal depression, hereditary diseases, thyroid, suicidal tendencies etc naturally.
DEVELOP ABILITY TO DEAL WITH SEVERE PROBLEMS
Develop the ability to deal with severe problems and even heal life-threatening diseases like thyroid, diabetes, high blood pressure, obesity, MS naturally.

Identify programs blocking your wealth and manifest instant success at work/business.
SAT - THU : 10:00 am - 8:00 pm
Before starting any meditation practise, the question usually asked is whether you'd prefer it to be
Read More »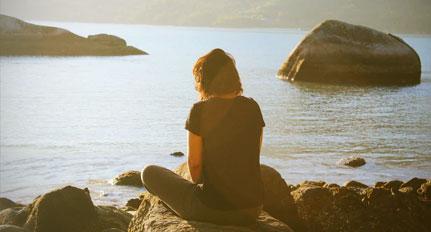 What is mindfulness? How can I be a mindful person?/ people who are mindful have the
Read More »