Welcome Home
A Safe Haven For Optimal Healing & Balance. Home of Wellness Empowers You To Live A Zen-Inspired Life Of Openness, Peace, and Compassion.
Explore
The Power Of Meditation
Meditate & Cultivate Serenity To Achieve A State Of Perfect Relaxation & Disconnection, All In One Sacred Space.
Holistic Garden
Discover Our Healing Green Space & Recover You Energy To Connect Spiritually With Yourseld & The Outside World.
Deep Healing Retreat
We Present To You A Wonderful Opportunity To Deeply Heal Every Aspect Of Your Life & Live Limitlessly.
Energy Balance
We Believe Nature Has A Cure For Everything. Experience The Energy & Vibrations Of Our Healing Products, For A Healthier, Happier Life.
Yoga For Everyone
Home of Wellness Is A Place For Every Soul. Discover A Pathway To Self-Discovery By Studying The Mind, Body, And Spirit As A Complete System Through Our Yoga Classes.
Source Memory Healing
Apply The Divine Power Of Holistic Purification To Cleanse Your Karma & Heal Deepest Parts Of Yourself.
Welcome to Your Home Of Wellness
Why We Do What We Do
We do this work because we want people to know that there are many tools available for them to feel better. We want people to feel accepted, supported and to guide them when needed. We support people in every state they are in and guide them at their own pace. We want to offer a place where you feel peace, love and get the attention you deserve.
We invite you to visit sanctuary that is utterly blissful, residing as a jewel in the city. Home of Wellness is a center for meditation and wellness, offering the greatest energy to you. We have
Guided Meditation
, retreats, Gut Detox, Programs for Quit Smoking, Wellness Courses, Anger Management, Weight Loss therapies along with healing therapies such as
Energy Healing
, Yoga Classes, Space Clearing, Corporate Wellness, Coaching,
Chakra Healing
, Reiki Healing, Pranic Healing, Crystal Healing,

Sound Healing

,
Tarot Reading, Palm reading
and a lot more.
Home of Wellness is a Wellness Center
that helps you in experiencing the highest versions of yourselves that life has to offer through life changing therapies by our expert hand picked practitioners.
Benefits of meditation & healing
CREATE HEALTHY & HAPPY RELATIONSHIPS
Help others create healthy and happy relationships and improve family bonding

NATURAL HEALING FROM THE SOURCE
Learn to heal depression, hereditary diseases, thyroid, suicidal tendencies etc naturally.
DEVELOP ABILITY TO DEAL WITH SEVERE PROBLEMS
Develop the ability to deal with severe problems and even heal life-threatening diseases like thyroid, diabetes, high blood pressure, obesity, MS naturally.

Identify programs blocking your wealth and manifest instant success at work/business.
SAT - THU :

10:00 am - 8:00 pm
Slide
In a way it is a little hard to describe this place using words. Home of Wellness' is a sanctuary. Every single space and corner is thoughtfully designed, every item curated and displayed with love. There is a feeling of zen the moment you enter, and the prices and vibe reflect the complete community and non commercial feel of this Centre. Extremely rare in Dubai. I was grateful to attend the Full Moon meditation and then went back for another meditation three days later. The facilitators are excellent and I left feeling at peace and with a lot more clarity. I certainly will go back every week. Thank you.
Slide
I really loved my first experience there and the guys were great the ambiance of the place was calming.
I had a Tarrot card reading for the first time with Dorra and it went great. She was right on the mark. A bit pricey but worth it.
Slide
On the surface, Dubai appears to deliver more than you could ever want or need. And it terms of the material, this is true, but people are realising that we need more than just material things to make us happy. There's a universe going in inside, and if we do not take care of it, no amount of external gratification will ever satisfy us. I really believe that meditation and mindfulness is the answer. Despite knowing this, I always struggled with meditation. I find it really hard to sit and watch my breath for 20 minutes, and as a result, I always gave up before seeing any benefits. I found Home of Wellness and started doing their guided meditations and I really cannot speak highly enough of them. I could never imagine being able to do an hour of meditation on a daily basis, but this is what I am doing. The best bit is that for the first time, meditation is something I look forward to. Home of Wellness is a hidden gem.
Slide
I tried Sound Healing for the first time today and it was so relaxing! The Sound Healing Meditation is a must try for all. I could feel the vibrations so deep and it was very calming. Definitely going to book for another session.
I also tried Pranic Healing for healing my emotional blockages and depression. The Pranic Healer was great and I could feel a difference from the first session itself. Definitely recommend everyone to try Pranic Healing for sure!
Also Chakra Healing is great and it made me feel amazing. I feel so positive and I now have the strength to face my challenges in a way more effecient manner. Thanks to the Chalra Healer. Definitely going to book for another session!
This center is offering so many therapies. I feel like trying them all!
Thanks and much love
Slide
When I came first to the center first, I was having a hard childhood pain and heart pain. All my life was miserable after the meditations with Rumi I felt good. I released my negativity and darkness.
It is a process and you need to be always active to change totally your life.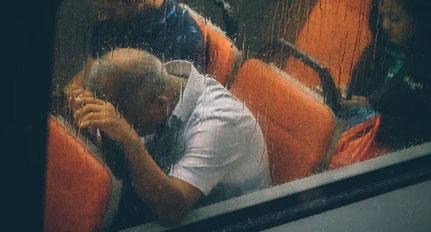 Stress is something we all have experienced at some point in our life, and that is
Read More »
To know about Chakra Healing, it is essential to understand what chakra is all about.
Read More »