Guided Meditation
A guided meditation is a process in which a Trained teacher guides you through the process of aligning the chakras and connecting to supreme pure consciousness and takes you to a deep relaxing transcendence state to heal the issues of life. Be it health wealth or relationship.
Register Now
APPLY NOW TO ATTEND We Would love to hear from you.
Guided Meditation
A guided meditation session is where a trained teacher guides you to focus, concentrate and put your awareness on your energy centers (chakras), so as to get into a state of deep relaxation and meditation.
As scientifically explained, everything is energy. Every thought is an energy that you transmit. A focused thought can be called a prayer. Wherever your intention goes, energy flows. Hence, in a deep meditative state (very low brain frequency), your thoughts become very powerful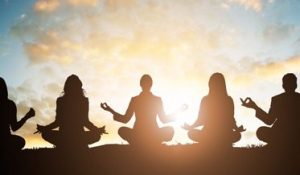 When you meditate, you are able to focus within yourself and heal yourself. You are able to activate your intuition to get solutions, answers and resources that you need in any area of your life. However, for Meditation to truly benefit you, one must enter into a very deep state of brain frequency called Samadhi or Trascendence, which is even lesser than the delta state (0.5 to 3.9 Hz)
Transcendence state is the bridge between your conscious and unconscious mind. It is a state of union with divine, a state of absolute completeness or a state free from any thoughts. This happens only when you practice an original enlightenment technique of meditation together with mindfulness.
At Home of Wellness, we offer daily guided meditation sessions in Dubai , for both beginners and advanced meditators.
Give yourself the gift of meditation and bring out the best in you!
Come join us for our daily guided meditations at our center!
Did You Know
DID YOU KNOW…

In guided meditation, your brain plugs into the frequency of the person you are guided by, this is called brain entrainment

DID YOU KNOW…

Global statistics reveals that throughout the world, between 200 and 500 million people meditate

DID YOU KNOW…

Meditation can strengthen your immune system and help to reduce stress levels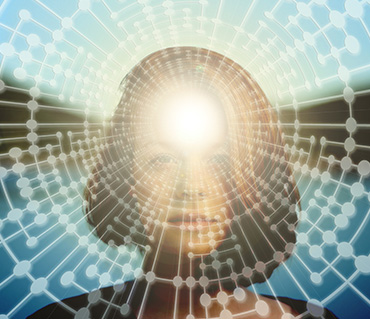 What Is The Importance Of a Rightly Guided Meditation?
A guided meditation by a Karma Yogi (mindful yogi) is one where even a beginner is able to easily connect to a high vibration and get into a deep state of brain frequency. While practising any guided meditation, it is important to connect to pure energy so as to truly experience the bliss of transcendence or Samadhi. It is only in Samadhi state that a new and different reality can be created.
A Home of Wellness is a teacher of the highest and most profound knowledge. A Home of Wellness is one who follows all 11 principles of Karma Yoga and has at least 12 virtues, thereby, mastering the body and sense organs to use the soul power through pure consciousness. In the energy and vibration of such a master, a guided meditation becomes very effective and powerful to truly realize your true self.
Physical Benefits of Meditation
Improves Sleep Quality & Helps Treat Insomnia

Improves Overall Heart Health

Boosts the Immune System

Lowers blood pressure levels

Helps heal chronic pain

Increases energy levels

Slows the body's aging process

Helps treat migraine headaches
Psychological Benefits Of Meditation
Decreases levels of stress

Improves Emotional Intelligence EI Skills

Helps Combat Anxiety And Treat Depression

Relieves symptoms of Post Traumatic Stress Disorder (PTSD)

Helps treat addictions

Decreases Emotional Reactivity And Increases Resilience

Improves Self Esteem Subjective Well Being

Decreases Binge Eating And Emotional Eating
Frequently Asked Questions
Upcoming Events
Karma Healing Meditation for Healing Relationship

30 November , 2020

Home of Wellness , Villa 1069, Umm Suqueim 2, Al Wasl Road, Dubai,UAE

Comfortable Clothes for Meditation & Healing

Meditation to Heal Family Problems

3 October , 2020

HOMe of Wellness, Villa 1069, Umm Suqueim 2, Al Wasl Road, Dubai,UAE

Comfortable Clothes for Meditation & Healing

Meditation to heal Family Karma

29 August, 2020

SKITA Meditation Center, Villa 1069, Umm Suqueim 2, Al Wasl Road, Dubai,UAE

Comfortable Clothes for Meditation & Healing

Meditation for Forgiveness

29 November , 2020

Home of Wellness, Villa 1069, Umm Suqueim 2, Al Wasl Road, Dubai,UAE

Comfortable Clothes for Meditation & Healing

Meditation to Heal Ancestral & Planetary Defects

2 September, 2020

SKITA Meditation Center, Villa 1069, Umm Suqueim 2, Al Wasl Road, Dubai,UAE

Comfortable Clothes for Meditation & Healing

Healing Anxiety & Stress Meditation

2 October , 2020

Home of Wellness, Villa 1069, Umm Suqueim 2, Al Wasl Road, Dubai,UAE

Comfortable Clothes for Meditation & Healing

Healing Anger & Fear Meditation

1 September, 2020

SKITA Meditation Center, Villa 1069, Umm Suqueim 2, Al Wasl Road, Dubai,UAE

Comfortable Clothes for Meditation & Healing

Meditation for healing Emotional Traumas

31 November , 2020

Home of Wellness, Villa 1069, Umm Suqueim 2, Al Wasl Road, Dubai,UAE

Comfortable Clothes for Meditation & Healing

Karma Healing for Ancestral & Planetary Defects

27 November , 2020

Home of Wellness , Villa 1069, Umm Suqueim 2, Al Wasl Road, Dubai,UAE

Comfortable Clothes for Meditation & Healing

Meditation for Physical Healing & Relaxation

26 November, 2020

Home of Wellness, Villa 1069, Umm Suqueim 2, Al Wasl Road, Dubai,UAE

Comfortable Clothes for Meditation & Healing

Healing Anxiety and Stress Meditation

26 November , 2020

Home of Wellness Villa 1069, Umm Suqueim 2, Al Wasl Road, Dubai, UAE

Comfortable clothes for meditation and healing

Abundance & Manifestation Meditation

31 November, 2020

Home of Wellness, Villa 1069, Umm Suqueim 2, Al Wasl Road, Dubai, UAE

Comfortable clothes for meditation & healing

Seed Mantra and Chakra Meditation

24 November, 2020

Home of Wellness, Villa 1069, Umm Suqueim 2, Al Wasl Road, Dubai, UAE

Comfortable clothes for meditation and healing

Meditation to Heal Family Karma

25 August , 2020

SKITA Meditation Center Villa 1069, Umm Suqueim 2, Al Wasl Road, Dubai, UAE

Comfortable clothes for meditation and healing