Wealth Creation
Create Ultimate wealth through Law of Karma ..... Unblock the limiting beliefs with easy and effective technique of healing
Register Now
APPLY NOW TO ATTEND Contact us +971563833222
Wealth Consciousness Healing
Wealth is a by-product of one's balance in emotional & knowledge quotient. Deep Meditation & healing would help one in activating the knowledge centre & balancing emotions to acquire wealth one truly deserves.
Various powerful mantras (universal tones) and techniques to attract money are also practiced to change one's wealth karma. We guide you to enhance the skill of creating abundance. In today's world, people have limiting beliefs against money and block their abundance.

Did You Know
DID YOU KNOW…

…Law of Wealth Consciousness comes under Law of Magnetism under which comes Law of Attraction & Law of Gravity. Above all these laws is the Law of Karma

DID YOU KNOW…

…Being mindful, following 11 steps of Karma Yoga and mastering atleast 12 Virtues will easily and effortlessly bring wealth in your life

DID YOU KNOW…

…On Earth, one requires a Mentor to become successful: one who is willing to selflessly lead, guide, heal, empower and push you to be the best you could ever be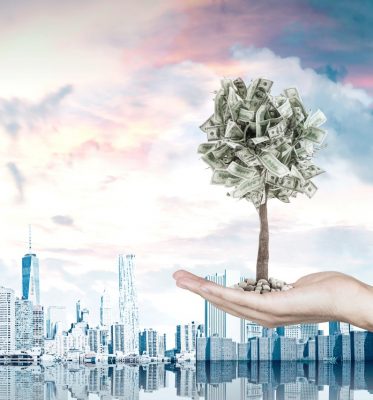 What Is Wealth Consciousness ? & How Can It Benefit You?
We teach how to find their true abundance by creating a wealth consciousness and eliminating their negative limiting beliefs that are stopping them from having the true joys of abundance -money, fun, adventure and happiness.We guide people to discover karmic causes of their money problems and learn how to mindfully release negative money karmas and replace them with new positive money karma.
By practicing karma healing, one can easily have positive money beliefs and manifest a joyous & abundant future by learning specific techniques.
Benefits Of Wealth Consciousness Healing
Chakras become stronger and balanced so as to accept divine wealth

Tap into the vortex of wealth consciousness

New mindful programs are created at the subconscious level of mind, thereby, reprogramming the DNA

Create abundance for you & your family by healing the destructive family karmas of money
Frequently Asked Questions
Upcoming Events
Karma Healing Meditation for Healing Relationship

30 November , 2020

Home of Wellness , Villa 1069, Umm Suqueim 2, Al Wasl Road, Dubai,UAE

Comfortable Clothes for Meditation & Healing

Meditation to Heal Family Problems

3 October , 2020

HOMe of Wellness, Villa 1069, Umm Suqueim 2, Al Wasl Road, Dubai,UAE

Comfortable Clothes for Meditation & Healing

Meditation to heal Family Karma

29 August, 2020

SKITA Meditation Center, Villa 1069, Umm Suqueim 2, Al Wasl Road, Dubai,UAE

Comfortable Clothes for Meditation & Healing

Meditation for Forgiveness

29 November , 2020

Home of Wellness, Villa 1069, Umm Suqueim 2, Al Wasl Road, Dubai,UAE

Comfortable Clothes for Meditation & Healing

Meditation to Heal Ancestral & Planetary Defects

2 September, 2020

SKITA Meditation Center, Villa 1069, Umm Suqueim 2, Al Wasl Road, Dubai,UAE

Comfortable Clothes for Meditation & Healing

Healing Anxiety & Stress Meditation

2 October , 2020

Home of Wellness, Villa 1069, Umm Suqueim 2, Al Wasl Road, Dubai,UAE

Comfortable Clothes for Meditation & Healing

Healing Anger & Fear Meditation

1 September, 2020

SKITA Meditation Center, Villa 1069, Umm Suqueim 2, Al Wasl Road, Dubai,UAE

Comfortable Clothes for Meditation & Healing

Meditation for healing Emotional Traumas

31 November , 2020

Home of Wellness, Villa 1069, Umm Suqueim 2, Al Wasl Road, Dubai,UAE

Comfortable Clothes for Meditation & Healing

Karma Healing for Ancestral & Planetary Defects

27 November , 2020

Home of Wellness , Villa 1069, Umm Suqueim 2, Al Wasl Road, Dubai,UAE

Comfortable Clothes for Meditation & Healing

Meditation for Physical Healing & Relaxation

26 November, 2020

Home of Wellness, Villa 1069, Umm Suqueim 2, Al Wasl Road, Dubai,UAE

Comfortable Clothes for Meditation & Healing

Healing Anxiety and Stress Meditation

26 November , 2020

Home of Wellness Villa 1069, Umm Suqueim 2, Al Wasl Road, Dubai, UAE

Comfortable clothes for meditation and healing

Abundance & Manifestation Meditation

31 November, 2020

Home of Wellness, Villa 1069, Umm Suqueim 2, Al Wasl Road, Dubai, UAE

Comfortable clothes for meditation & healing

Seed Mantra and Chakra Meditation

24 November, 2020

Home of Wellness, Villa 1069, Umm Suqueim 2, Al Wasl Road, Dubai, UAE

Comfortable clothes for meditation and healing

Meditation to Heal Family Karma

25 August , 2020

SKITA Meditation Center Villa 1069, Umm Suqueim 2, Al Wasl Road, Dubai, UAE

Comfortable clothes for meditation and healing