Mantra Healing
Universal Sound Vibrations... when recited in deep meditative state....Can connect to the divine vortex created by saints with their intense prayers , thousands of years back.
Register Now
APPLY NOW TO ATTEND Contact us to Learn More
What Are Mantras? And How Can They Benefit You?
Mantras are powerful tones or sound vibrations that have been recited by sages and yogis (people that attained wisdom) for centuries. During the deep state of meditation called Samadhi (transcendence), sages who were in sink with cosmic vibrations were able to channel the tones and recite them, which are called mantras. Using the vibration of mantras, a yogi is able to transcend the gravity of this illusionary world and avoid getting trapped in karmic limitations.
The origin of mantras traces back to more than 5000 years and some even 60,000 years. The science of Mantra is very ancient & widely practiced in all parts of the world, specifically in India.
Learning the right way to recite mantras from Home of Wellness, helps to directly tap into the divine vortex created by saints who did intense prayers for thousands of years, thereby, instantly unleashing cosmic powers and blessings.
Mantras do not belong to any religion and is a powerful way of healing and meditating with universal sound vibrations.
Did You Know
DID YOU KNOW…

…When a teacher initiates a specific mantra for you and you chant the mantra in the right way, everything in life falls into place

DID YOU KNOW…

…that you need to chant mantras in a specific way to tap into the vortex of yogis who chanted these mantras for millions of years

DID YOU KNOW…

…that Mantras can help accelerate healing of your issues that would have taken a very long time to be resolved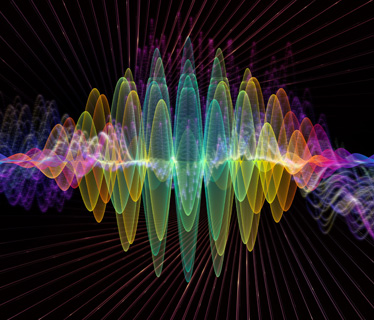 What Are Mantras? And How Do They Benefit You?
Mantras pronounced and initiated by someone initiated by somone can change the destiny of a human. When recited correctly, the vibration, energy and frequency connects one to the place (dimension) where thousands of years of yagya (intense prayers) were done by powerful rishis (sages) and yogis who had done it for their own upliftment. Connecting to such high vibrations through mantra chanting enables one to get instant solutions and resources to bring a positive shift.
---
Examples Of Mantras We Teach
OM NAMO NAMHA SHIVAY

DURGA MANTRA

PITRU DOSHA HEALING MANTRA

KUBER MANTRA

WHITE TARA MANTRA

GREEN TARA MANTRA

PADMASAMBHAVA MANTRA

MAHA MRITYUNJAY MANTRA

AHAM IDAM MANTRA

PLANETARY MANTRAS
Benefits of Mantra Healing
Reciting mantras and downloading positive affirmations helps to overcome difficulties and get instant positive results

The high frequency of mantras helps to raise your vibration instantly

Chanting mantras helps to enter into a deep transcendence state easily

Specific mantras helps to resolve karmic issues such as ancestral defects, health problems and financial difficulties
Frequently Asked Questions
Upcoming Events
Karma Healing Meditation for Healing Relationship

30 November , 2020

Home of Wellness , Villa 1069, Umm Suqueim 2, Al Wasl Road, Dubai,UAE

Comfortable Clothes for Meditation & Healing

Meditation to Heal Family Problems

3 October , 2020

HOMe of Wellness, Villa 1069, Umm Suqueim 2, Al Wasl Road, Dubai,UAE

Comfortable Clothes for Meditation & Healing

Meditation to heal Family Karma

29 August, 2020

SKITA Meditation Center, Villa 1069, Umm Suqueim 2, Al Wasl Road, Dubai,UAE

Comfortable Clothes for Meditation & Healing

Meditation for Forgiveness

29 November , 2020

Home of Wellness, Villa 1069, Umm Suqueim 2, Al Wasl Road, Dubai,UAE

Comfortable Clothes for Meditation & Healing

Meditation to Heal Ancestral & Planetary Defects

2 September, 2020

SKITA Meditation Center, Villa 1069, Umm Suqueim 2, Al Wasl Road, Dubai,UAE

Comfortable Clothes for Meditation & Healing

Healing Anxiety & Stress Meditation

2 October , 2020

Home of Wellness, Villa 1069, Umm Suqueim 2, Al Wasl Road, Dubai,UAE

Comfortable Clothes for Meditation & Healing

Healing Anger & Fear Meditation

1 September, 2020

SKITA Meditation Center, Villa 1069, Umm Suqueim 2, Al Wasl Road, Dubai,UAE

Comfortable Clothes for Meditation & Healing

Meditation for healing Emotional Traumas

31 November , 2020

Home of Wellness, Villa 1069, Umm Suqueim 2, Al Wasl Road, Dubai,UAE

Comfortable Clothes for Meditation & Healing

Karma Healing for Ancestral & Planetary Defects

27 November , 2020

Home of Wellness , Villa 1069, Umm Suqueim 2, Al Wasl Road, Dubai,UAE

Comfortable Clothes for Meditation & Healing

Meditation for Physical Healing & Relaxation

26 November, 2020

Home of Wellness, Villa 1069, Umm Suqueim 2, Al Wasl Road, Dubai,UAE

Comfortable Clothes for Meditation & Healing

Healing Anxiety and Stress Meditation

26 November , 2020

Home of Wellness Villa 1069, Umm Suqueim 2, Al Wasl Road, Dubai, UAE

Comfortable clothes for meditation and healing

Abundance & Manifestation Meditation

31 November, 2020

Home of Wellness, Villa 1069, Umm Suqueim 2, Al Wasl Road, Dubai, UAE

Comfortable clothes for meditation & healing

Seed Mantra and Chakra Meditation

24 November, 2020

Home of Wellness, Villa 1069, Umm Suqueim 2, Al Wasl Road, Dubai, UAE

Comfortable clothes for meditation and healing

Meditation to Heal Family Karma

25 August , 2020

SKITA Meditation Center Villa 1069, Umm Suqueim 2, Al Wasl Road, Dubai, UAE

Comfortable clothes for meditation and healing