Be In Balance With Your Self And Reach Utmost Awareness
Fear breeds anger out of the innate human instinct for self-defence.
When we feel threatened, we react with our natural stress response — fight or flight. When we end up fighting, we often get angry when things do not go our way.
Thus, an angry person may use his displeasure and antagonism to neutralize the source of his fear.
Fear and anger are closely related. They are both unpleasant emotions that can create:
. Stress
. Poor health & concentration problems
. A pattern of making mistakes
. Accidents
Our Healing Practices assist you with the ability and choice to transform these two emotions, by focusing on experiencing these emotions honestly and consciously to rewire your brain and overcome fear and anger.
We go over and beyond to address deep-seated issues that are triggered by many situations such as Relationship Problems, and family and financial issues.
This is achieved by practicing Healing Techniques that will enable you to make peace with yourself and live a smart and peaceful life.
BOOK YOUR FREE CONSULTATION
We Would love to hear from you.
Stress relief products you might like
People with anger issues are wealth destroyers, especially since anger can take away 50% of your wealth.
The term Angrophobia refers specifically to the fear of becoming angry rather than the fear of others becoming angry with you.
Laughter yoga is a great way to diffuse anger & fear, especially since humor and joke are proven to douse the flame of anger.
Where Does Fear & Anger Come From?
There are many triggers for anger, such as losing loved ones, losing patience, feeling that your opinion and efforts are not being appreciated, memories of traumatic or enraging events, and worrying about personal problems.
Anger is also often caused by deep sadness and, most often of all, it's caused by fear.
Fear, on the other hand, can come from many deep-seated and complex places, though the two primary places are our childhood experiences and the traumatic events that scar and shape us.
When you realize the roots of your triggers, it can help you unlock the path towards healing, all while being patient and gentle with yourself.
Benefits of Healing Anger & Fear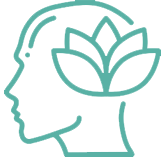 Learning to manage anger reduces stress. Thus, when emotions do not control your thinking, then you are able to take a deeper breath and let the stress slide by.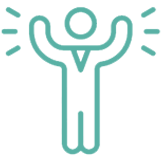 It helps you assess a situation honestly and take responsibility when needed, without shifting blame elsewhere.
Better-managed anger and fear result in low stress levels, a healthier lifestyle, and decreased blood pressure, risk of headaches, and even heart conditions.
It will bring you face-to-face with the root of your anger, and its various triggers, which is beneficial in improving self-awareness and reducing angry outbursts.
Other recommended healing
FREQUENTLY ASKED QUESTIONS